HUMIDIFIER INSTALLATION, REPAIRS & MAINTENANCE CALGARY
One Stop HVAC offers professional humidifier installation, repairs and maintenance services across Calgary and the CMR. Contact us today to schedule your appointment with one of our experts!

Same / Next Day
Service 24/7
Rating 5/5
Google Reviews
Licensed TSSA
Technicians
Served Over 1000
Local Residents
Get Your Free
Estimate Today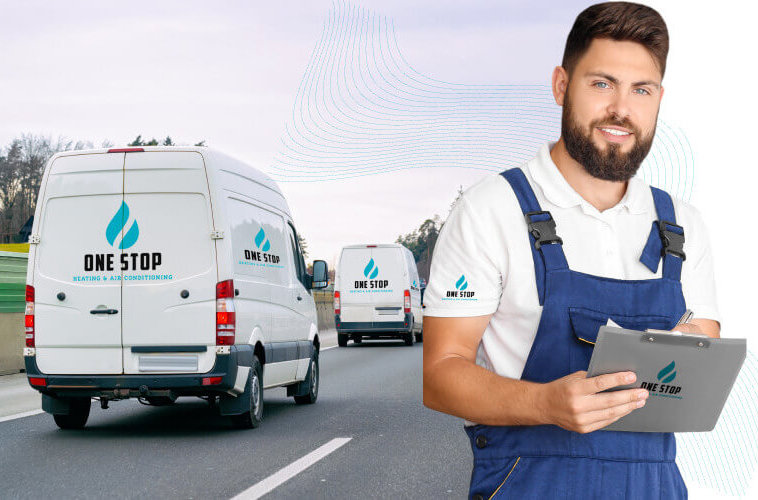 Premium Humidifier Installation, Repairs & Maintenance
Enhance the comfort of your Calgary property with premium humidifier installation, repair and maintenance services from One Stop HVAC. We offer 24/7 appointments that tailored your convenience. Our committed team is ready to offer expert advice and provide complimentary quotes, ensuring you always have reliable HVAC assistance when you need it most. When you partner with One Stop HVAC you can anticipate:
24/7 appointment availability
Professional technicians
Humidifier service plans tailored for you
Collaboration with leading humidifier brands
GET A FREE QUOTE
Francis Pasicolan
2023-11-06
Fast and Fair Price. I contacted them in the evening and they quoted a fair price. The next morning they have my AC moved to a different location and everything went well. I will definitely recommend these guys for any HVAC works.
Very nice, friendly, people. Prompt, honest and fair priced. They answered the phone so I didn't have to leave a message and hope they called back. They are the very best and I won't use any other company in the future.
I highly recommend One Stop for furnace service. Their dedication to customer satisfaction and expertise in the field make them a standout choice.
André Müller Soares
2023-09-30
The best company to deal with!
Pavel Badaiants
2023-09-29
Anthony recently installed my garage heater, and it was a breeze. The team was professional and quick, completing the job in no time. Since the installation, my garage is comfortably warm, even during the coldest days. The pricing was fair, and they explained the heater's operation clearly. It's a game-changer for my space, and I couldn't be happier. If you're looking for a garage heater installation, I highly recommend.
Pavel Badaiants
2023-09-29
My furnace received a thorough service, and I'm impressed with the results. It's running efficiently again.
Dmytro Hudzevych
2023-09-28
One Stop installed my garage heater flawlessly. Quick, professional, and a game-changer for my garage's comfort. Highly recommended!
Prosto Records
2023-09-28
The technicians who conducted my furnace service displayed impressive expertise. I'm thoroughly satisfied with their professionalism.
Amazing customer service! I liked the attention to detail and accauntability of Anthony. The garage heater installation by this company was top-notch. Swift, professional, and now my garage feels like heaven. Highly recommend!
HOT DEALS ON HEATING AND COOLING
Grab Your Exclusive Coupon Now
With an AC Installation purchase.

We offer seniors 10% off on all labour.

With an AC Installation purchase.

WHY SHOULD YOU REPLACE YOUR AC UNIT?

Benefits Of A Furnace Humidifier Installation
For whole-home humidification, furnace humidifiers prove to be an exceptional choice. Working in conjunction with your HVAC system, a furnace humidifier (also referred to as a power humidifier) ensures that your home maintains the ideal humidity levels. By releasing moisture into the air via attached water tanks, these units effectively combat dryness, ultimately enhancing the quality of the air you breathe.
Given their direct connection to your water supply, there's no need for constant monitoring of water levels or refilling containers, making them incredibly user-friendly. Additionally, furnace humidifiers are known for their reliability, sturdiness, and efficiency in upholding optimal humidity levels in your home.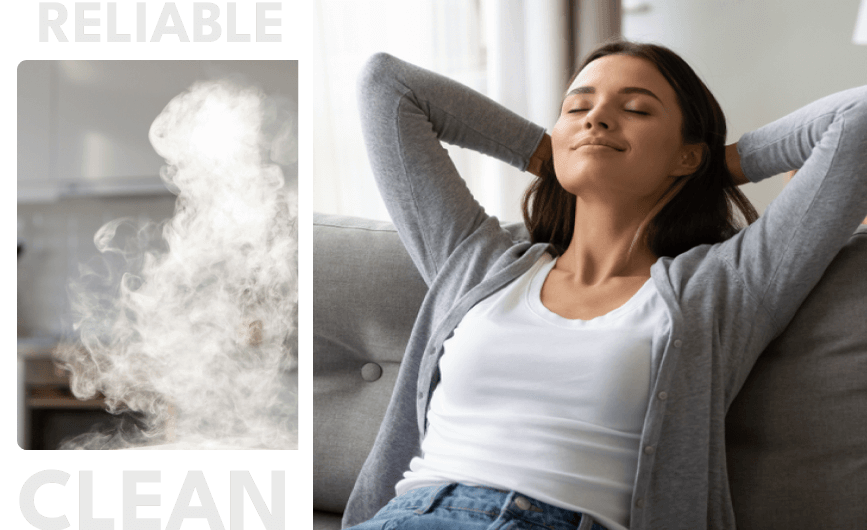 THE ONE-STOP WAY TO PROCEED
Our Processes
01. WHOLE-HOME ASSESSMENT
Our technicians use the latest diagnostic equipment to ensure transparent suggestions, ensuring maximum energy efficiently in your home.
02. CREATE HOME PLAN
We believe in being transparent with our clients, taking a collaborative approach to create HVAC plans that cater individual requirements.
03. ENHANCE YOUR PERFORMANCE
Whether it's a minor repair or the installation of a new appliance, our goal is to help you achieve long-term cost-effective results.
04. TEST AND MEASURE
Before we finish we conduct finial testing to ensure your appliance is operating to the best of it's ability.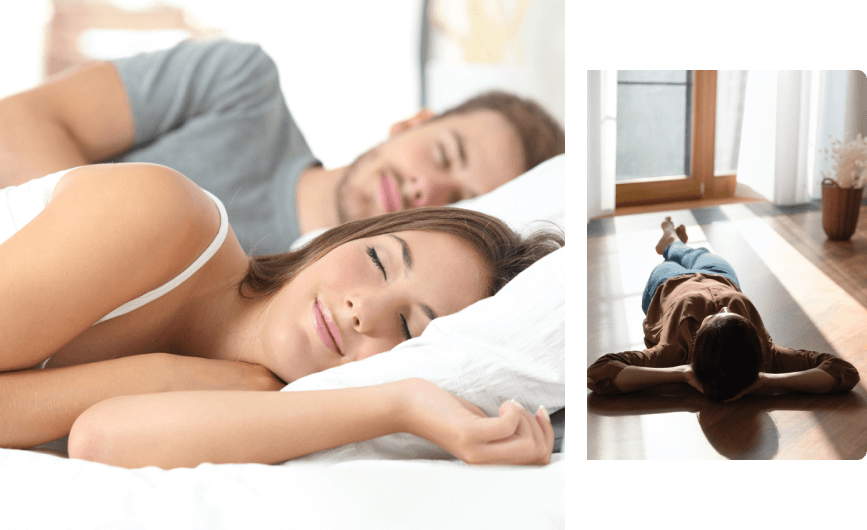 Types Of Furnace Humidifiers
Furnace humidifiers are directly connected to your properties HVAC system, utilizing heated air from the furnace and redistributing it throughout your home. There are 3 main types of furnace humidifiers:
Drum Humidifier: Also referred to as a reservoir humidifier, this type employs evaporation to add moisture to the air. As air passes through a dedicated bypass tube containing the humidifier, it undergoes moistening before circulating through the duct system.
Steam Humidifier: These units utilize electricity to convert water into steam. While they offer precise humidity control and rapid humidification, they come with higher energy costs and initial installation expenses.
Flow-Through Humidifier: Similar to drum humidifiers, these operate on the principle of evaporation. Warm air from the heating duct is directed to the humidifier via a bypass tube.
Call us to get a Free Quote!
Discover our expert Humidifier Installation & Repair Services!
ARE YOU EXPERIENCING ANY OF THESE?
Common Humidifier Repairs
Throughout our years of service in Calgary and the CMR, our technicians have tackled a variety of humidifier issues. Below, you'll find a compilation of the most frequently encountered repairs:
Leaks: Leaks can manifest from cracks or damaged components in the humidifier tank or other crucial areas.
Faulty sensors: Malfunctioning sensors can lead to inaccurate humidity readings, resulting in imprecise output levels.
Damaged filters: Filters that are clogged or in poor condition can lead to decreased performance and potentially foster harmful mold growth. Replacing them is essential for restoring optimal functionality.
Compromised electrical elements: Over time, electrical components like motors or circuit boards may experience wear and tear, necessitating the expertise of a One Stop HVAC technician for repairs or replacements.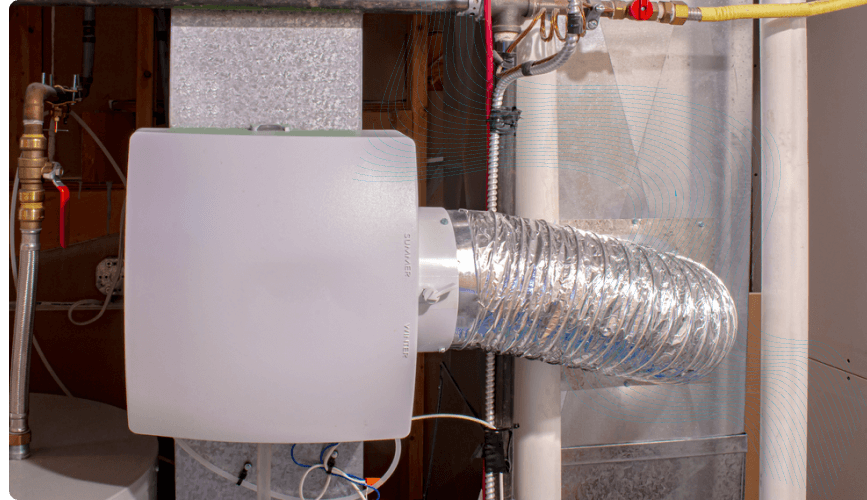 Humidifier Installation, Repairs & Maintenance FAQs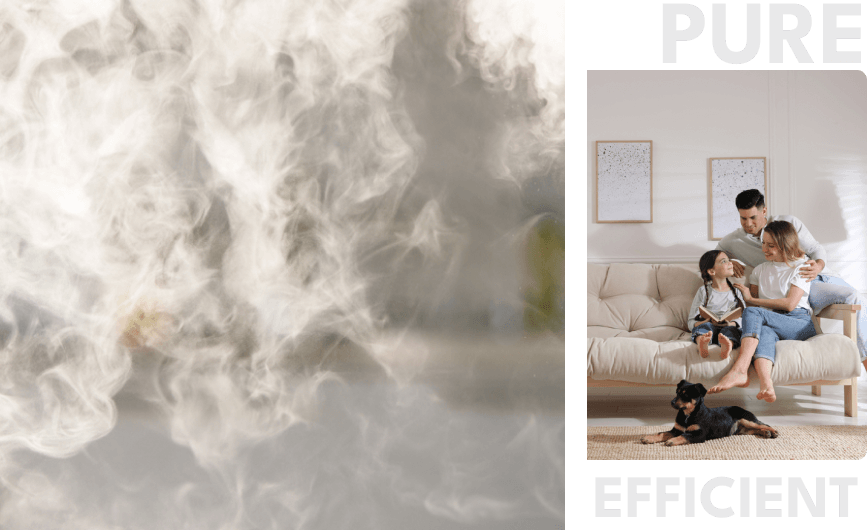 Humidifier Maintenance
Regular maintenance is essential for ensuring your humidifier operates at its best, just like any other household appliance. This is particularly critical in preventing the growth of mold and bacteria, which should be filtered out of your Calgary property's ventilation.
At One Stop HVAC, we advise scheduling a yearly service by a professional to keep your humidifier in top condition. This regular maintenance not only helps identify potential repairs early on but also safeguards your appliance, ensuring it enjoys a long and efficient lifespan!