HEPA FILTER INSTALLATION AND REPAIR CALGARY
Rely on One Stop HVAC for any HEPA installation and repair needs. Our licensed technicians, with extensive on-site repair experience, will swiftly have your HEPA filter ready to go. Contact us now to book your appointment.

Same / Next Day
Service 24/7
Rating 5/5
Google Reviews
Licensed TSSA
Technicians
Served Over 1000
Local Residents
Get Your Free
Estimate Today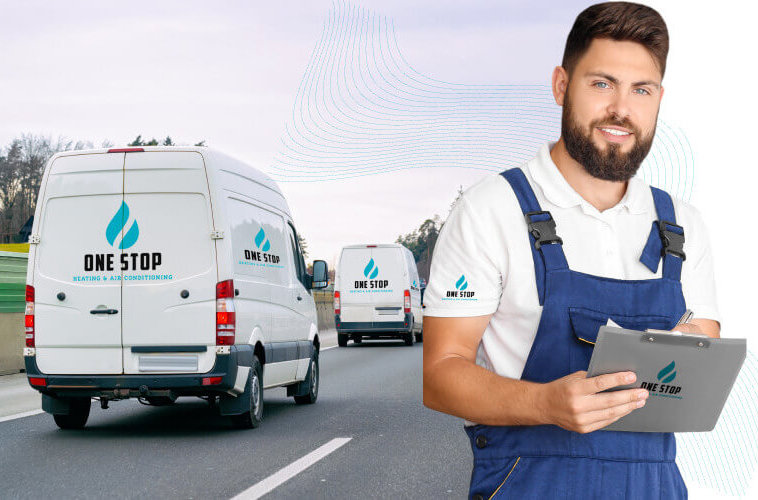 Reliable HEPA Filter Installation and Repair Services
Indoor air quality is crucial for maintaining a healthy and comfortable living environment. Poor air quality can lead to allergies, respiratory issues, and other health problems. This is where HEPA filters come in. HEPA filters are designed to capture and remove harmful particles from the air, contributing to cleaner and healthier indoor air. When you choose One Stop HVAC for your HEPA filter installation and repairs, you can expect…
Prompt and reliable service responses
Skilled and expert technicians
Tailored HEPA filter services to fit your schedule
Top HEPA filter brand collaborations to ensure quality replacements
GET A FREE QUOTE
Francis Pasicolan
2023-11-06
Fast and Fair Price. I contacted them in the evening and they quoted a fair price. The next morning they have my AC moved to a different location and everything went well. I will definitely recommend these guys for any HVAC works.
Very nice, friendly, people. Prompt, honest and fair priced. They answered the phone so I didn't have to leave a message and hope they called back. They are the very best and I won't use any other company in the future.
I highly recommend One Stop for furnace service. Their dedication to customer satisfaction and expertise in the field make them a standout choice.
André Müller Soares
2023-09-30
The best company to deal with!
Pavel Badaiants
2023-09-29
Anthony recently installed my garage heater, and it was a breeze. The team was professional and quick, completing the job in no time. Since the installation, my garage is comfortably warm, even during the coldest days. The pricing was fair, and they explained the heater's operation clearly. It's a game-changer for my space, and I couldn't be happier. If you're looking for a garage heater installation, I highly recommend.
Pavel Badaiants
2023-09-29
My furnace received a thorough service, and I'm impressed with the results. It's running efficiently again.
Dmytro Hudzevych
2023-09-28
One Stop installed my garage heater flawlessly. Quick, professional, and a game-changer for my garage's comfort. Highly recommended!
Prosto Records
2023-09-28
The technicians who conducted my furnace service displayed impressive expertise. I'm thoroughly satisfied with their professionalism.
Amazing customer service! I liked the attention to detail and accauntability of Anthony. The garage heater installation by this company was top-notch. Swift, professional, and now my garage feels like heaven. Highly recommend!
HOT DEALS ON HEATING AND COOLING
Grab Your Exclusive Coupon Now
HEPA Filter Installations
When you book through our website.

With an UV air purifier installation purchase.
We offer seniors 10% off on all labour.

ENHANCE YOUR AIR QUALITY!

Benefits A New HEPA Filter Installation
HEPA filters are an effective solution for households in Calgary looking to improve their indoor air quality. By removing over 99% of harmful airborne particles such as dust, pollen, and allergens, these filters are one of the most effective on the market. HEPA filters provide a range of benefits that contribute to a healthier living environment, some of which include:
Improved Air Quality
Dust and Allergen Removal
Reduced Odors
Energy Efficiency
Long-Term Cost Savings
Call our team today to schedule your HEPA filter installation!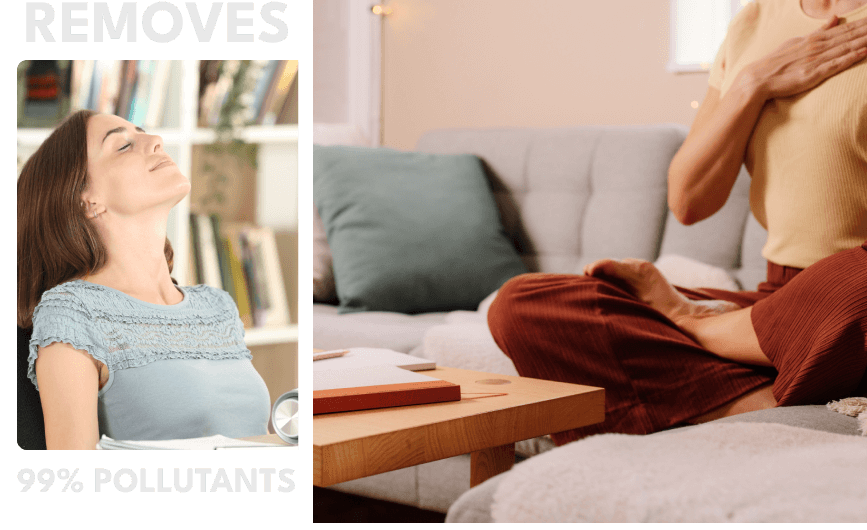 THE ONE-STOP WAY TO PROCEED
Our Processes
01. WHOLE-HOME ASSESSMENT
Our technicians use the latest diagnostic equipment to ensure transparent suggestions, ensuring maximum energy efficiently in your home.
02. CREATE HOME PLAN
We believe in being transparent with our clients, taking a collaborative approach to create HVAC plans that cater individual requirements.
03. ENHANCE YOUR PERFORMANCE
Whether it's a minor repair or the installation of a new appliance, our goal is to help you achieve long-term cost-effective results.
04. TEST AND MEASURE
Before we finish we conduct finial testing to ensure your appliance is operating to the best of it's ability.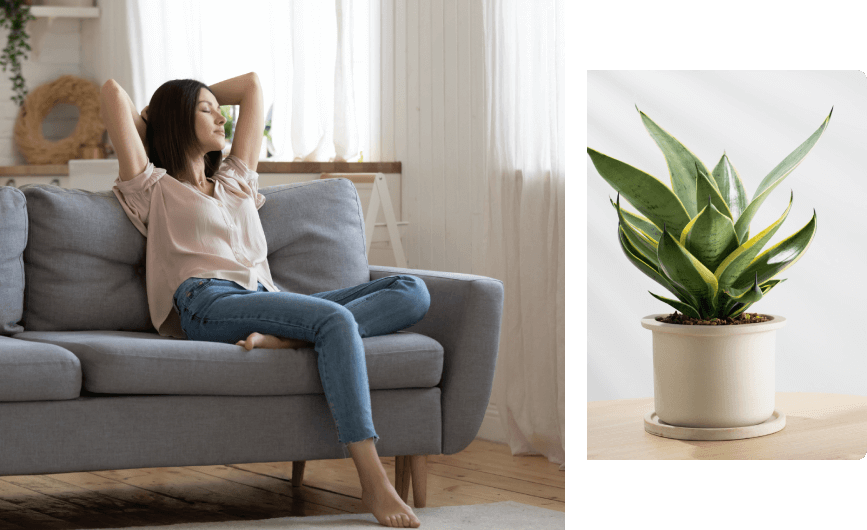 ARE YOU EXPERIENCING ANY OF THESE ISSUES?
Common HEPA Filter Repair Issues
With extensive experience in installing and repairing HEPA filters, the One Stop HVAC team is adept at resolving typical issues. Feel free to contact us for expert guidance if you encounter any of these situations.
Fractured or Bent Frames: Occasionally, slight frame bends can be rectified using appropriate tools, ensuring smooth performance. Yet, for significantly bent or fractured frames, we recommend replacement to optimize indoor air quality.
Punctured Filtration Media: Fixing a minor puncture may be possible, depending on its size. However, if the puncture jeopardizes the filter's integrity, replacing it is the optimal course of action.
Damage to Filter Media Integrity: The repairability depends on the extent of the damage. While it's feasible to resolve certain issues, opting for a replacement might be the wisest choice for maintaining the highest air quality standards.
Call us to get a Free Quote!
Discover our unparalleled HEPA Installation and Repair Services!
WHY SHOULD YOU SERVICE YOUR HEPA FILTER?
Importance Of HEPA Filter Maintenance
Regular proactive repairs and maintenance for your HEPA filters are crucial. Neglected systems can accumulate dirt and debris, diminishing efficiency and jeopardizing indoor air quality. If you observe a decline in indoor air quality or an increase in energy bills, it could indicate an issue with your HEPA filter. Conducting routine maintenance checks will ensure that your air filtration system is operating at its best.
One Stop HVAC provides 24/7 emergency appointments for HEPA filters. Our expert team is available seven days a week to ensure your system functions effectively, safeguarding your family. Call us today to schedule your HEPA filter repair service.